It was very exciting to see our collaboration with DreamWorks and Intel up on the keynote stage twice! Yurij did a great job of playing along to the final boss "Movie It" level!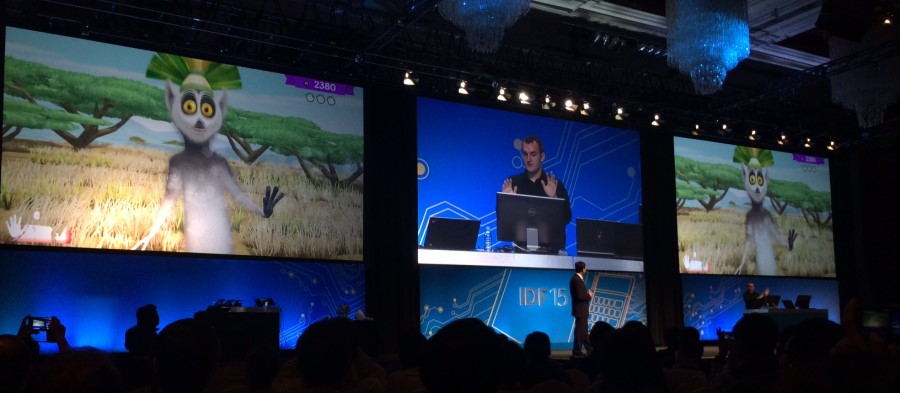 It was great to have the public demonstrations of the new long range 3D camera working in a phone as well as the announcements about the low power Rockchip fabbed 'Sophia' with it's Atom core to power IoT, phones and tablets.
Looking forward to rolling out this new technology with our partners!
Cheers
David